Chief Master Moberly's

CALL (859) 264-1964 TODAY!




ZOOM Classes Available

---
Why Train at Champions Martial Arts?

Champions Martial Arts has been a mainstay in Lexington, KY for over 30 years. Eric Moberly is Kentucky's only 8th Degree Black Belt Senior Master Instructor. Senior Master Moberly has been training in the ATA continuously since 1980. In 2003, he became the youngest master in the ATA. In 2010, he became the youngest Senior Master in ATA. He holds World Champion titles in Forms, Weapons, and Sparring for 2009, and Creative Weapons and Sparring in 2010. Senior Master Moberly trains under the direction of Chief Master M. K. Lee.

What is ATA and Why is it Important?

We are an affiliate of the largest martial arts organization in the world, the American Taekwondo Association. The importance of joining a martial arts academy that is accredited by a legitimate sanctioning organization is critical. It ensures that the instructors are well qualified, the classes are professional, and that you will be taught nationally recognized martial arts material. Imagine the frustration to train for several years only to learn that your rank is not recognized by other martial arts schools across the county. That is the risk you take by joining a stand alone karate school. At our academy, the rank you earn is recognized by over 2000 schools across the world. Furthermore, all of our instructors are highly qualified and have successfully completed the ATA instructor training course. We offer classes for men, women, children, and families. Whatever you want to acheive; fitness, weight loss, confidence, discipline, respect, self-defense, or even State or World Champion recognition, we can help you get there!

Experience Makes the Difference!

Our Instructors have a combined 12 ATA Taekwondo World Titles to their credit. Come in an check out our Training Facility and speak with Senior Instructor and Owner Eric Moberly and experience first hand why Moberly's Martial Arts will be your only choice for World Class Training and Instruction.

Champions Martial Arts has been dedicated to teaching top quality, effective martial arts to the central Kentucky community. We believe that the lessons learned in martial arts are unlimited. Our goal is to make our students the best martial artists possible. In addition, we teach valuable lifeskills such as courtesy, discipline, respect, and responsibility. We also specialize in teaching students of all levels to become leaders in every aspect of their lives. Join today and change your life forever!

Testimonial from a Student!

Champions Martial Arts classes are the highlight of our week. Our whole family gets excited when it's class time. Being able to share this learning experience has brought us closer and gives more opportunities to bond as a family. It's great exercise and the way Senior Master Moberly and the instructors teach class helps reinforce our family core principles; honor, respect for others and your self, doing your best and helping others. There are few things I know of that allow a family to advance and grow with one another in the way that martial arts does.

Our family of seven began taking Taekwondo from Senior Master Moberly some time ago and it's what we look forward to through out the week. We've noticed our family's closer, play and laugh more, have better communication and in general get along better now. We play at home by doing our techniques and going over what we've learned. Tickling is a lot harder to do now since our children can defend themselves. I cant imagine another place that gives us this kind of common bond. We're better as a family since we've started and we're looking forward to the day that we all have earned our Black Belts together. Senior Master Moberly is the best!

If you're looking for something to help your family get closer, call Master Moberly. If you're looking for something to help you build self confidence in your self or your children, call Master Moberly. If you're looking for some of the best fun you can have, call Master Moberly. You'll be glad that you did.

Ian G. Lexington, KY


CLICK HERE

CALL (859) 264-1964 or Contact Us For More Information.....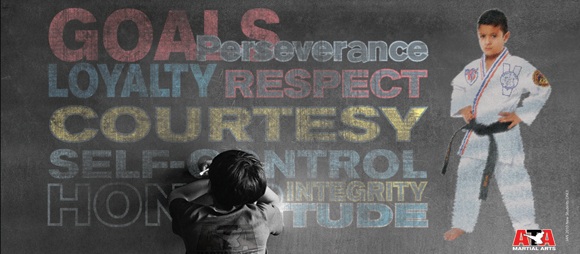 501 Darby Creek Suite 66
Lexington, KY 40509
MAP